Top 10 Strategic Technologies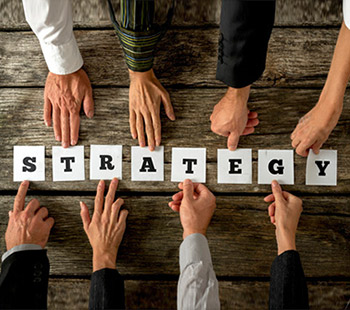 A strategic technology may be an existing technology that has matured and/or become suitable for a wider range of uses. It may also be an emerging technology that offers an opportunity for strategic business advantage for early adopters or with potential for significant market disruption in the next five years. As such, these technologies impact the organization's long-term plans, programs and initiatives.
"Companies should factor these top 10 technologies in their strategic planning process by asking key questions and making deliberate decisions about them during the next two years," said David Cearley, vice president and distinguished analyst at Gartner.
"Sometimes the decision will be to do nothing with a particular technology," said Carl Claunch, vice president and distinguished analyst at Gartner. "In other cases, it will be to continue investing in the technology at the current rate. In still other cases, the decision may be to test or more aggressively deploy the technology."
The top 10 strategic technologies include:
1. Cloud Computing
Cloud computing services exist along a spectrum from open public to closed private. The next three years will see the delivery of a range of cloud service approaches that fall between these two extremes. Vendors will offer packaged private cloud implementations that deliver the vendor's public cloud service technologies (software and/or hardware) and methodologies (i.e., best practices to build and run the service) in a form that can be implemented inside the consumer's enterprise. Many will also offer management services to remotely manage the cloud service implementation. Gartner expects large enterprises to have a dynamic sourcing team in place by 2012 that is responsible for ongoing cloud sourcing decisions and management.
2. Mobile Applications and Media Tablets
Gartner estimates that by the end of 2010, 1.2 billion people will carry handsets capable of rich, mobile commerce providing an ideal environment for the convergence of mobility and the Web. Mobile devices are becoming computers in their own right, with an astounding amount of processing ability and bandwidth. There are already hundreds of thousands of applications for platforms like the Apple iPhone, in spite of the limited market (only for the one platform) and need for unique coding.
The quality of the experience of applications on these devices, which can apply location, motion and other context in their behavior, is leading customers to interact with companies preferentially through mobile devices. This has lead to a race to push out applications as a competitive tool to improve relationships and gain advantage over competitors whose interfaces are purely browser-based.
3. Social Communications and Collaboration
Social media can be divided into: (1) Social networking - social profile management products, such as MySpace, Facebook, LinkedIn and Friendster as well as social networking analysis (SNA) technologies that employ algorithms to understand and utilize human relationships for the discovery of people and expertise. (2) Social collaboration - technologies, such as wikis, blogs, instant messaging, collaborative office, and crowdsourcing. (3) Social publishing - technologies that assist communities in pooling individual content into a usable and community accessible content repository such as YouTube and flickr. (4) Social feedback - gaining feedback and opinion from the community on specific items as witnessed on YouTube, flickr, Digg, Del.icio.us, and Amazon. Gartner predicts that by 2016, social technologies will be integrated with most business applications. Companies should bring together their social CRM, internal communications and collaboration, and public social site initiatives into a coordinated strategy.
4. Video
Video is not a new media form, but its use as a standard media type used in non-media companies is expanding rapidly. Technology trends in digital photography, consumer electronics, the web, social software, unified communications, digital and Internet-based television and mobile computing are all reaching critical tipping points that bring video into the mainstream. Over the next three years Gartner believes that video will become a commonplace content type and interaction model for most users, and by 2013, more than 25 percent of the content that workers see in a day will be dominated by pictures, video or audio.
Page 1 of 2